Self-adhesive sticker design for the local district of natur&ëmwelt. The sticker differentiates itself from the visual identity of the head organisation by the use of bolder colours, while still using the official font and logo in the background.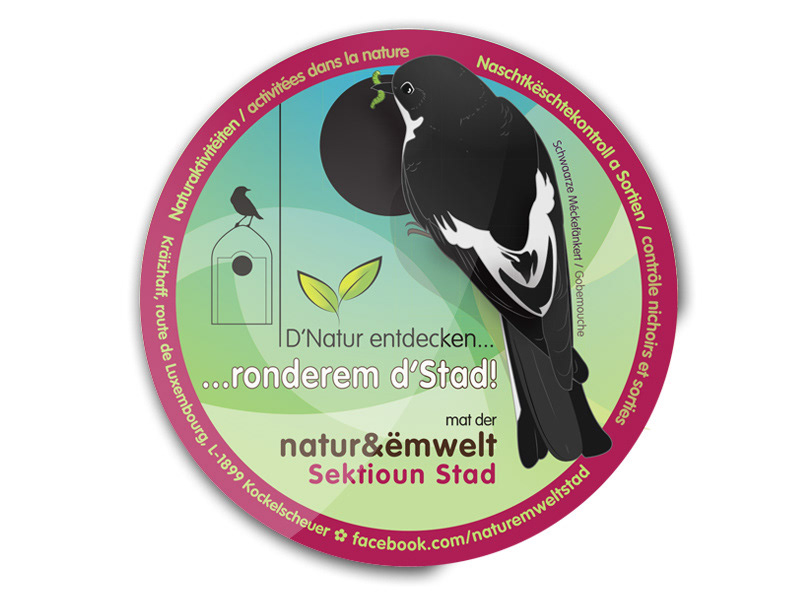 Various posters along with their invitations created for the annual nature faire
"Fest vun der Natur".